Gentle dentistry is a standard of care not a marketing phrase for us. Wonderful new advances in the administration of anesthetics are used in our office that "wows" our patients.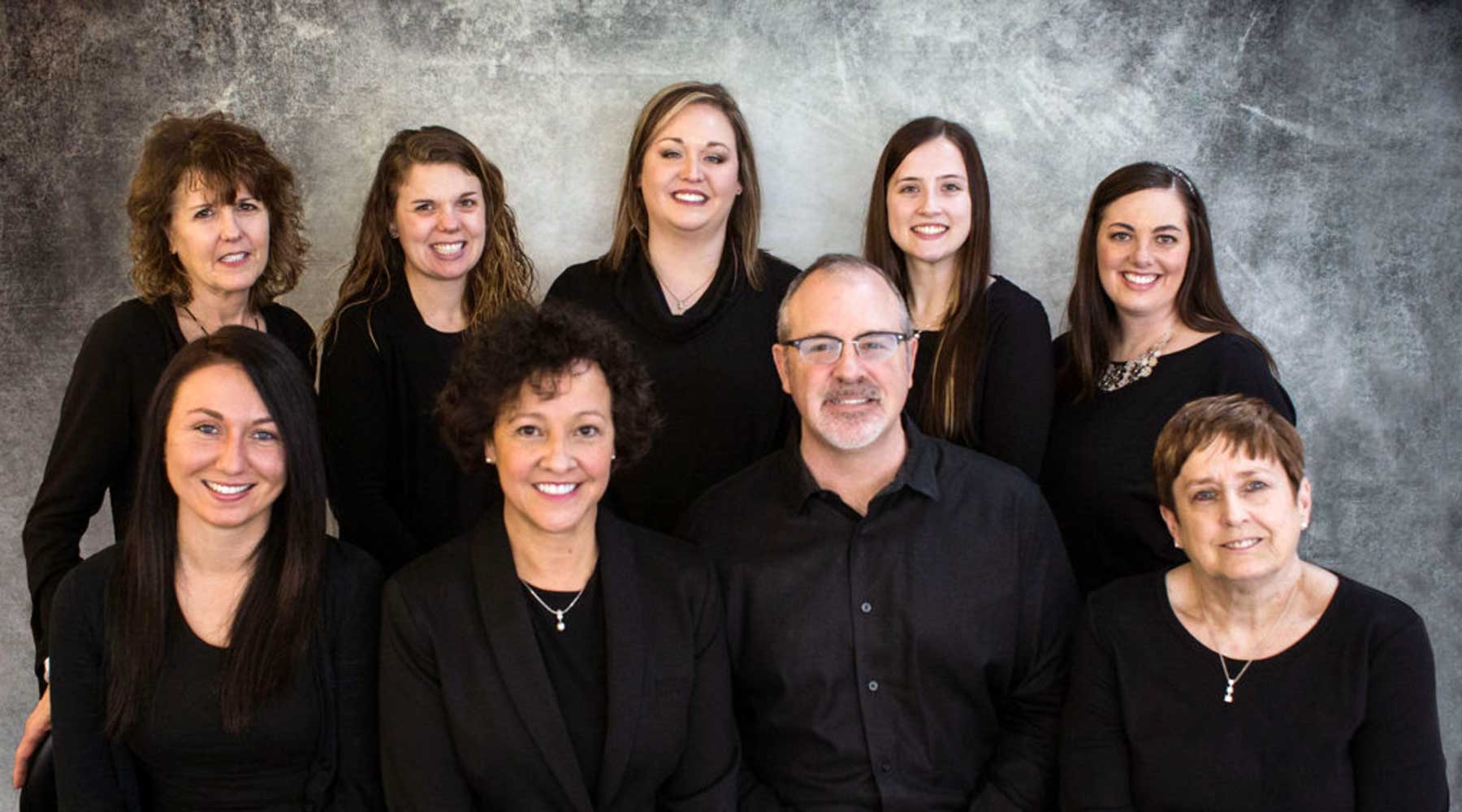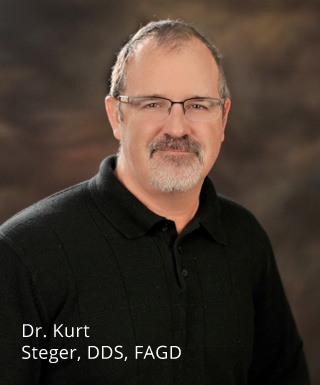 Kurt Steger
D.D.S., F.A.G.D.
Dr. Steger graduated from the University of Iowa Dental School (Go Hawkeyes!) in 1992 and launched Goodhue Family Dental (now River City Dental) in 1993. He holds a Fellowship in the Academy of General Dentistry and is currently working toward his Mastership, which is the highest Academy of General Dentistry honor.
Dr. Steger's favorite aspect about being a dentist is the relationships he builds with his patients.
"I really enjoy it when I can make a concrete difference in a patient's life; when I take a person from a position of pain and worry to a place where the trouble and pain of dental disease or cavities is no longer a dominant part of their lives." – Dr. Steger
Dr. Steger is a product of twelve years of Catholic schools in Dubuque, Iowa. He is a veteran of the US Marine Corps Reserve.
Away from the office, Dr. Steger volunteers for the Red Wing Care Clinic. He also enjoys attending continuing education courses and reading dental journals.
Outside of Dentistry, Dr. Steger enjoys spending time with his wife, Vivian, their 2 children, Sydney and Taylor, and the family's 3 cats and 2 dogs! Dr. Steger enjoys hitting the gym, downhill skiing and feels fishing is the key to longevity. He is also a self-proclaimed Iowa Hawkeye fanatic.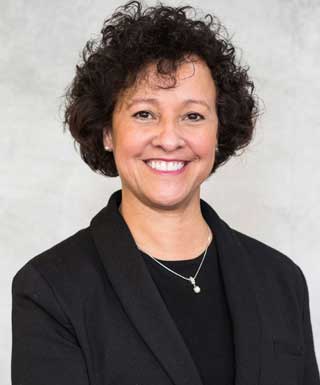 Vivian Cuevas
D.D.S.
Dr. Cuevas graduated from the University of Iowa Dental School (Go Hawks!) in 1990 and launched Goodhue Family Dental (now River City Dental) in 1993. She is a member of the Academy of General Dentistry.
An interesting fact about Dr. Cuevas is that she has 2 brothers who are dentists and a sister who is a hygienist! Dr. Cuevas loves being a dentist because she gets to make a difference in her patients' lives. She also is fluent in Spanish – making communication effortless for those who speak Spanish as a first language.
"I especially enjoy treating children and making their dental experiences positive and fun." – Dr. Cuevas
Away from the office, Dr. Cuevas is a volunteer dentist at the Red Wing Care Clinic.
Outside of Dentistry, Dr. Cuevas likes to spend time with her husband, Kurt, their 2 children, Sydney and Taylor, and the family's 3 cats and 2 dogs. Dr. Cuevas loves to read, travel, workout, volunteer at her church and local schools, and she is also an avid Hawkeye fan!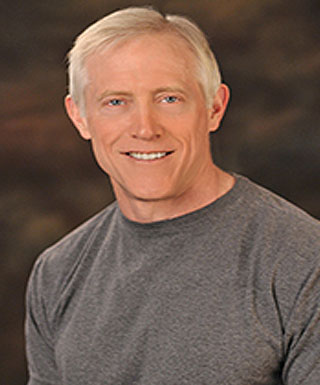 Chris Brown
D.D.S (Retired)
Dr. Chris Brown, DDS moved to Red Wing in 1987 after graduating from the University of Iowa Dental School with a Doctorate of Dental Surgery.  He practiced family dentistry for several years before opening his own practice.  He is a life long member of the ADA, MDA and the Academy of General Dentistry.
He has spent considerable time investing in education, which has enhanced his skills in all facets of dentistry.  Have peace of mind knowing that Dr. Chris S. Brown is experienced in advanced restorative, cosmetics, and implants in his 20 years of practice. 
Dr. Brown has retired as of January 1st, 2019. He's looking forward to spending more time with his family and spending time windsurfing (his passion), hunting, bicycling, skiing more.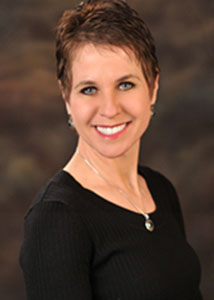 Ann
Dental Hygienist
Ann has been a dental hygienist for over 30 years. Educating, motivating and forming relationships with families is her favorite part of her profession. While she enjoys cheering for her children as they participate in sports, she also likes to stay active with hiking and biking.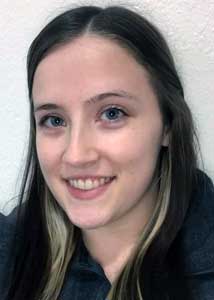 Brianna
Receptionist
Brianna is one of the front desk receptionists at River City Dental. She is currently awaiting the arrival of her fiancé Jason from Australia. They are planning a wedding for December 2019. In her free time Brianna loves spending time with her three cats. She also loves movies, going to the zoo and anything to do with animals. Brianna loves her job at River City Dental and is looking forward to seeing you!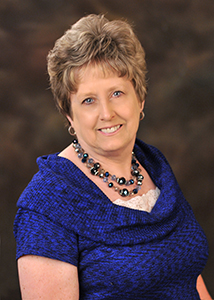 Elaine
Reception
Elaine is one of the first people you will meet when arriving at River City Dental. She organizes the front desk to run efficiently. She has been in Dentistry for over 47 years, starting out in high school. She was raised in Red Wing and has enjoyed watching many families grow up. She loves to meet new people and make them feel welcomed and comfortable with our office. She has 2 married children and one engaged. She has three grandchildren to enjoy!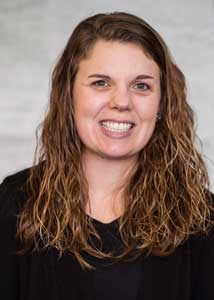 Heather
Dental Assistant
Heather has been a licensed dental assistant for the past 10 years. She graduated from RCTC in 2008 with an Associate Degree. Heather currently lives in Goodhue with her husband and four daughters. In her free time Heather enjoys going to her kids' activities, craft projects as well as being outdoors as much as possible.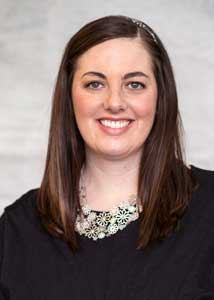 Sabrina
Dental Hygienist
Sabrina joined Goodhue Family Dental in 2014 as a dental assistant while completing her bachelor's degree in dental hygiene. In 2016 Sabrina became our full time hygienist. Sabrina enjoys spending quality time with her husband Calvin and their son Liam, as well as with friends and family. In her spare time Sabrina enjoys being outside and taking care of their four Pygmy goats.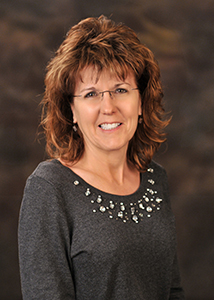 Sharon
Registered Dental Hygienist
Sharon is a Registered Dental Hygienist with 26 years of experience in dentistry.  As a dental assistant for 20 of those years she has a broad base of experience and knowledge.  She is a very motivated individual who worked and raised 3 children while attaining her hygiene degree.  Her family provides her entertainment and she enjoys the outdoors in her free time.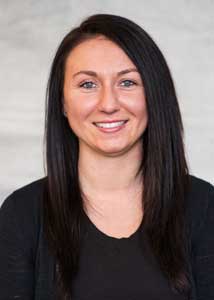 Shelby
Dental Assistant
Shelby has been a dental assistant since 2017. She loves assisting and her favorite thing about it is helping people get their smiles back. When not working Shelby enjoys spending time with her fiancé, their two dogs and two horses.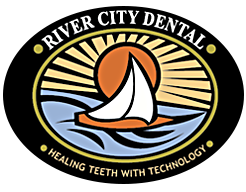 Request An Appointment
Get in contact with River City Dental and make an appointment today.